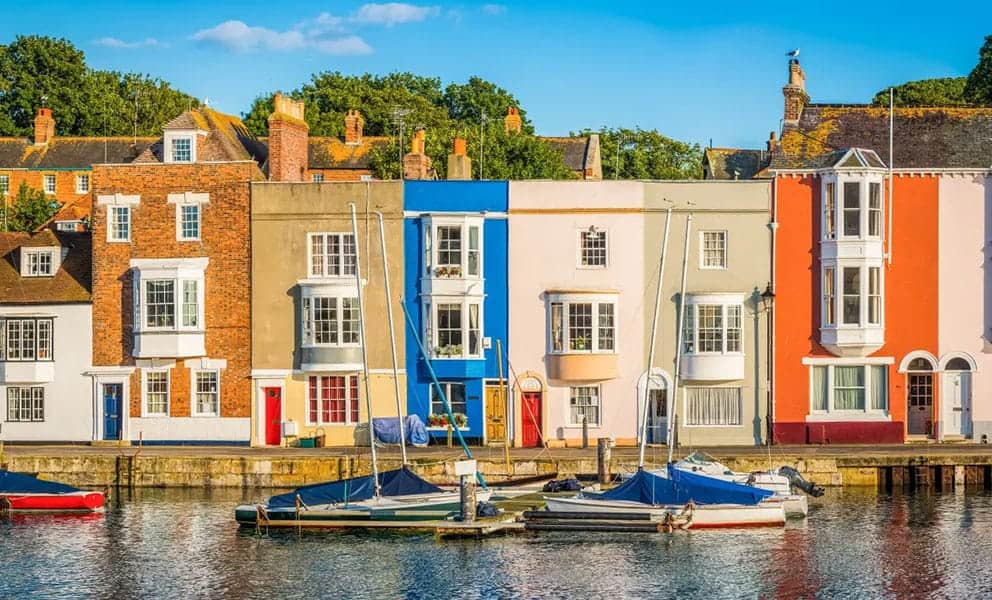 There's so much to love about the British coast. Spectacular views, walks on the beach, and the inimitable sea spray rising from the water. While these are all great for visitors, the latter can be an issue for those who own a property on the coast.
Coastal waterproofing is a key consideration for dealing with exposure to sea spray. Unfortunately, not all methods are equally effective – and it's important to choose the right option to avoid recurring problems going forward. In this post, we'll discuss the impact of sea spray on coastal properties and how to weatherproof houses on the coast.
The importance of coastal waterproofing
If you've got a property on the coast, you'll probably be aware of the constant exposure to sea spray. If not, you may well have been wondering why the outside of your building is looking a little worse for wear!
Sea spray is generated by bubbles bursting where the sea meets the air. While it may look nice as it rises from the sea, it can travel up to 25km, carrying salt and organic matter from the sea water that produced it. That's exactly why coastal properties need weatherproofing.
When that salty spray gets onto your walls, it can stain and corrode them over time. Wind-driven salt can also strip the coating off walls, including both paint and cement-based renders. Needless to say, that leaves your property looking shoddy.
At the same time, many coastal properties are also exposed to wind-driven rain. Prevalent on the western coast of the UK, it can soak brickwork and cause water ingress if walls aren't protected. That combination of sea spray and wind-driven rain can be catastrophic for buildings on the coast.
How to weatherproof your house
To weatherproof houses, many resort to re-rendering their walls. Salt stains can then be removed using an acid wash as and when they occur to keep the walls looking the part.
Unfortunately, that doesn't provide long-term protection. The same issue will eventually happen again, with salt weakening render and causing it to corrode, crack and come away from the wall. Your walls may be protected, but you'll be stuck in a costly continuous cycle of maintaining, repairing and replacing render.
Weatherproof house coatings like SprayCork are the best way to properly protect your walls going forward. The external wall coating has no reaction to salt, so it won't become worn or discoloured, even with constant exposure to sea spray.
The process itself is just as simple as re-rendering walls – but lasts far longer with a 25-year guarantee. A jet wash is used to clean your walls, before an anti-sulphate neutralises any remaining salts. The SprayCork render is then added for a smooth, uniform finish that stops salty sea spray in its tracks.
Find out more about weatherproof house coatings
If you want true coastal waterproofing for your property, you need a solution that's resistant to both salt and water. SprayCork ticks both boxes, as well as providing superior thermal and sound insulation.
If you have any questions at all about our innovative cork-based render, feel free to contact the CorkSol team.