Protect and enhance your building's exterior
Upgrade the look of your home with the durable beauty of a CorkSol Coating.
And enjoy the added benefits of lower heating bills, reduced maintenance and helping save the planet.
CorkSol exterior wall coatings use a thin layer of spray-applied natural cork, one of the world's most incredible and sustainable natural resources. They require no maintenance or repainting and with a 25-year guarantee, provide outstanding value for money.
Highly water and weather resistant
Stylish, modern, uniform finish
Natural and eco-friendly
Request a quote from your local CorkSol approved applicator today.
Request A Quote
Get a quote from your local Corksol approved applicator.
The Benefits of CorkSol Exterior Coatings
High Durability
Our exterior wall coatings are highly durable and extremely weather resistant. With an expected lifespan of over 20 years, they last much longer than masonry paint and are much more cost-effective than re-rendering.
Stylish Finish
Our coatings come in a range of colours and can cover your home to create a stylish, modern and uniform finish. Cork's natural resistance to algal and fungal growth means it also looks cleaner for longer.
Eco Sustainable
Made from sustainable resources, CorkSol exterior coatings are energy-saving and environmentally responsible. The cork used in our products contributes significantly to CO2 absorption and the battle against climate change.
Thermal Performance
The natural thermal performance of the cork in CorkSol can reduce your heating bills by 15%. Our coatings are proven to be seven or eight times more insulating than traditional lime/sand renders.
Weatherproof
With a 25 year manufacturer's warranty and an ability to deal with anything the British weather can throw at it, an investment in SprayCork coating will perform for decades, keeping your walls dry and warm.
No More Unsightly Cracks
The natural flexibility of the cork in CorkSol means it can resist cracking and stop current hairline cracks opening up further.
Transform Your Property's Exterior
Our exterior wall coatings don't only protect your building from the weather, they also add to the beauty of the design.
If your home has 1970's or 80s stone cladding, pebbledash, mismatching bricks, cracked/discoloured coverings or a mixture of different external materials, why not cover them to create a complete new look?
Our products create a beautiful and durable finish to your walls in a range of modern and traditional colours. They also provide thermal insulation to reduce your heating bills, resist cracking and discolouration and they weather-proof your building while still allowing it to breathe.
They are a low maintenance solution with a long lifespan. Our long-lasting, natural exterior wall coatings don't fade, crack, chip or peel, they are breathable, flexible, weather-resistant and insulating.
Request A Quote
Long-lasting Solutions For Coastal Homes
If your house is in an exposed or coastal location, it's even more important it is protected by a long-lasting and weatherproof coating.
Instead of having the outside of your residence painted every other year, our exterior wall coatings are designed to replace masonry paint with a pleasing, weatherproof and durable finish.
Ideal for coastal areas with salty air, CorkSol is much longer lasting than masonry paint and much more cost effective than re-rendering, all while lowering your heating bills and helping to save the planet.
Our high performance exterior wall coatings are perfect to withstand the harsh battering by sea spray and rain, and have a lifespan of around 20 years.
Request A Quote
A Long-Lasting Fix for Decaying Render on the Isle of Man
Before
Existing render damaged by sea salt just 2 years after the application.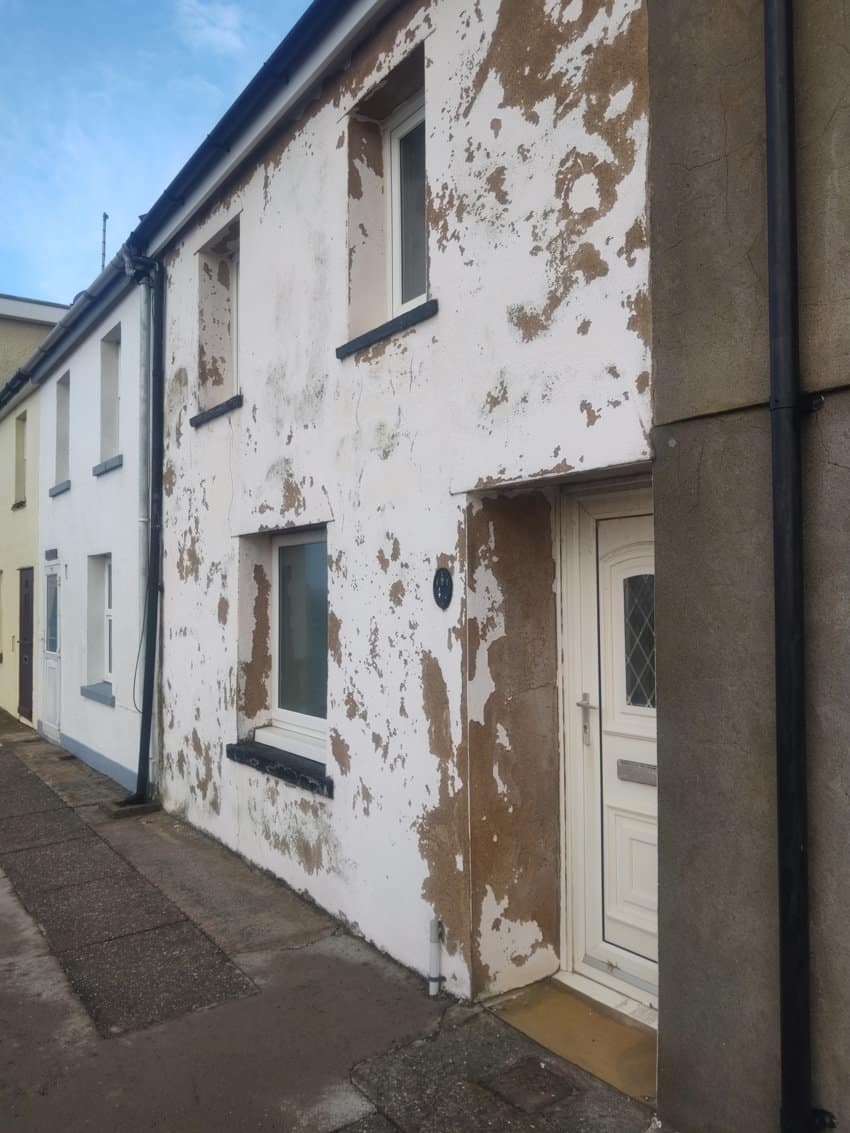 After
Our long-lasting CorkSol exterior coating applied with a 25-year warranty.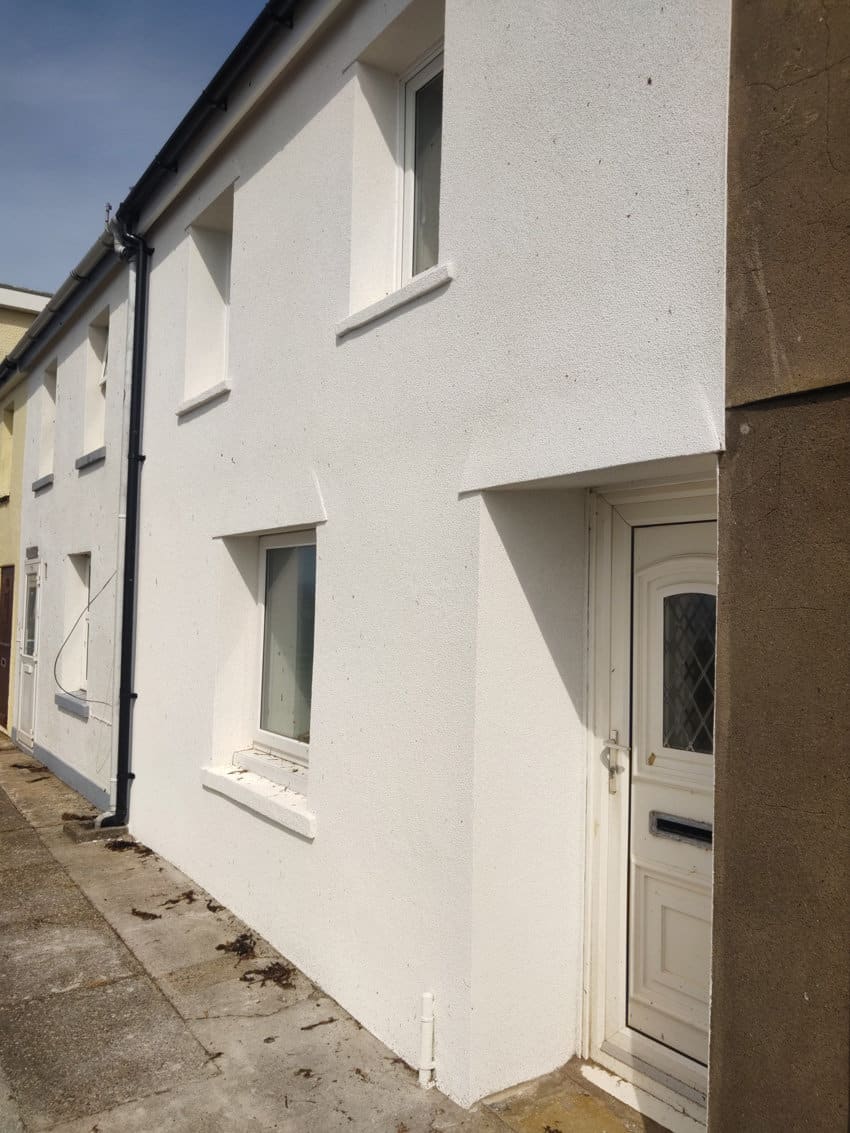 Read The Full Coastal Application Case Study