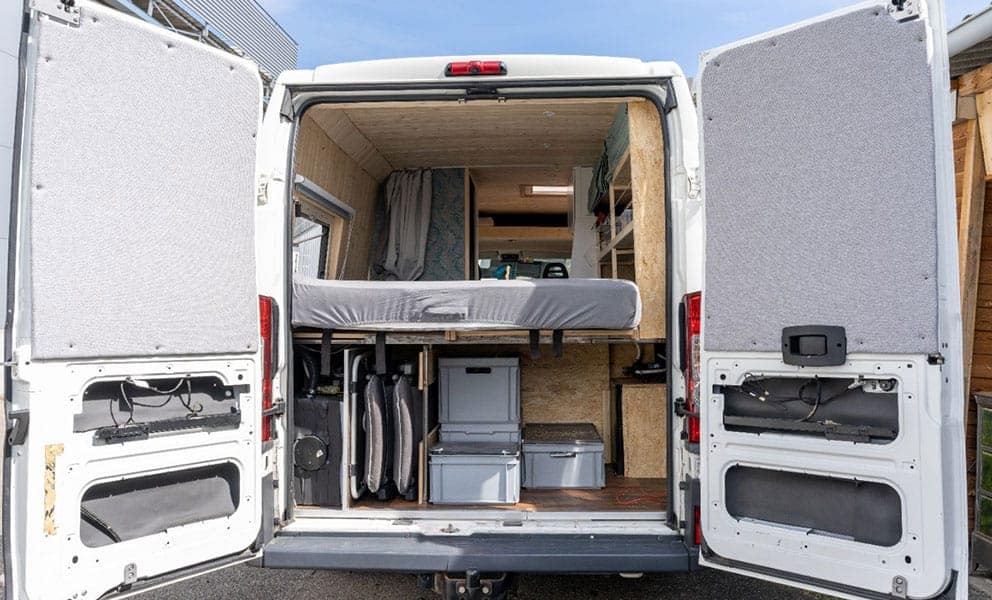 Also known as 'conversion' vans, campervans start off as a metal box – an oven in the summer and a fridge in the winter. With a bit of work – DIY or otherwise – your metal box can be transformed into a place of comfort, that protects you from those extreme temperatures with the right insulation.
Read on as we discuss why insulation for campervans is so important and the best way to do it.
Why do campervans need to be insulated?
Whatever the outside environment, it is important to have your van insulated as it helps maintain a comfortable environment inside with a consistent temperature. The benefits of insulation include:
Energy efficient – Keeping your campervan well insulated saves energy in heating and air conditioning, allowing you to reduce both costs and your carbon footprint.
Comfort in cold weather – Insulation can reduce heat loss and trap more heat inside your van, giving you a much more comfortable and steady living temperature.
Stopping condensation – If you have a mixture of good insulation and ventilation, the amount of condensation in your van will be greatly reduced. Insulation raises the temperature of the van walls and ceiling, so the difference between the inside and outside won't be as extreme, keeping condensation levels low.
Comfort in hot weather Metal is one of the best heat conductors. So, if you don't insulate your van, it can be very uncomfortable and potentially dangerous when your camper gets too hot. Vehicles can heat up dangerously quickly in hot weather, with the temperature able to rise from 21°c to 40°c in only 30 minutes.
Sound-proofing – Using insulation dampens outside sound, so you can enjoy more peaceful moments inside your campervan. If you don't insulate, you will have to deal with the rattles and 'tinny' noises that a van makes. Achieving soundproofing through insulation is well worth consideration.
What's the best way to insulate?
Windows
The best and most effective way to insulate the inside of your campervan is to start with the windows. They let in a lot of heat which can be very welcome in the winter and unbearable in the summer.
To rebalance the temperature to a milder and more comfortable one, rear windows can be tinted to enable a reduction of heat traveling through into the van. A windscreen protector is also a good investment to keep your van windows from affecting the internal temperature.
Load space
The load space is the main part of the van. And the main area that needs insulation. There are different types of materials that can be used to insulate a campervan. For example:
Sheep's wool – renewable and eco-friendly with moisture control
Radiant heat barriers – reflective coatings that help keep heat in
Foam boards – either polyiso or extruded polystyrene boards
Fibreglass – cheap and effective but might need thicker layers to achieve a good level of insulation
And last but certainly not least:
Sprayed insulation – an eco-friendly and high-performance alternative, SprayCork) is a breathable, weather-resistant, insulating sprayed cork coating, which is easily amongst the best insulation for campervans.
Insulate your campervan
You only want the best insulation for your campervan. That's where CorkSol can help with a national network of approved applicators, all fully trained to apply SprayCork to the highest standards.
Using SprayCork for your campervan will give you natural, effective insulation without sacrificing space on your travels. To find out more or arrange a quote, simply contact us on 01484 442420 or email info@corksoluk.com.