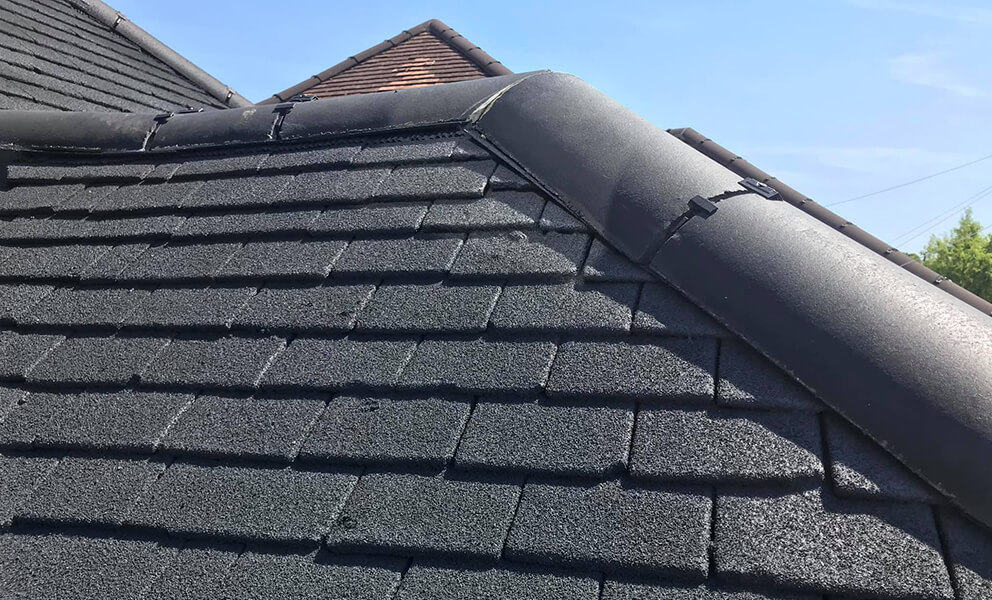 Whether you're a property owner comparing protective roof coatings or a contractor looking for the best waterproof roof coating for your customers, you're sure to find a whole range of popular options out there. But which is best when it comes to keeping water out?
Water-resistance is number one priority for any roof, so you'll want to make sure you're using the best rated roof coating available. In this post, we'll compare some of the options and weigh up their pros and cons.
Rubber roof coating
A rubber roof coating – also known as liquid rubber – is one of the most common materials used to waterproof flat roofs. However, it doesn't come without its drawbacks.
While a full coating of rubber will protect your roof from the elements, it's quite easily damaged. Debris in high winds or just someone knocking the coating while walking on the roof could penetrate the surface and compromise its waterproof qualities.
There's also the risk of shrinkage over time. The constant fluctuation of the weather from hot to cold will see your rubber roof coating contract and expand, which could eventually cause it to crack within a few years.
Acrylic roof coating
While rubber roof coatings can be applied directly to a roof's decking boards, acrylic roof coatings are typically used on top of another more substantial roofing material. The water-based solution can restore and protect single-ply, metal and rubber roofs.
The main benefit of acrylic roof coating is that it's pretty cheap. As a water-based solution, it's a cost-effective way to add more water resistance to an existing roof. However, as you can expect, it's hardly a long-term solution. The constant battering from the weather will soon see the acrylic roof coating wear away.
Asbestos roof coating
Asbestos roof coating was one of the most popular solutions in the 20th century, with great water-resistance and heat retention among its benefits. Over time, it became clear that the fibres released by asbestos were highly dangerous.
Many people who worked with asbestos have since developed health issues related to the substance. But the dangerous fibres can also be released when it starts to degrade. That's why, nowadays, the main task is coating over that asbestos to stop fibres being released.
Cork spray roofing
If you want the best of both worlds from a waterproof roof coating, it's hard to find a better fit than cork spray roofing. The protective roof coating is completely waterproof but also lightweight and easy to apply, meaning large areas can be coated quickly and effectively.
Because it combines the natural elasticity of cork with the properties of acrylic, it's resistant to cracks from changing temperatures. It can even be used to encapsulate asbestos fibres, with no disturbance of the asbestos and protection for up to 200 years.
Protect your roof with Corksol
Cork spray roofing is one of the best rated roof coatings for both pitched and flat roofs. It adheres to a range of surfaces to provide an effective, protective roof coating for years to come. But don't just take our word for it. Find an approved applicator near you to put Corksol sprayed coatings to the test.
Photo credit: Sussex Eco Coatings