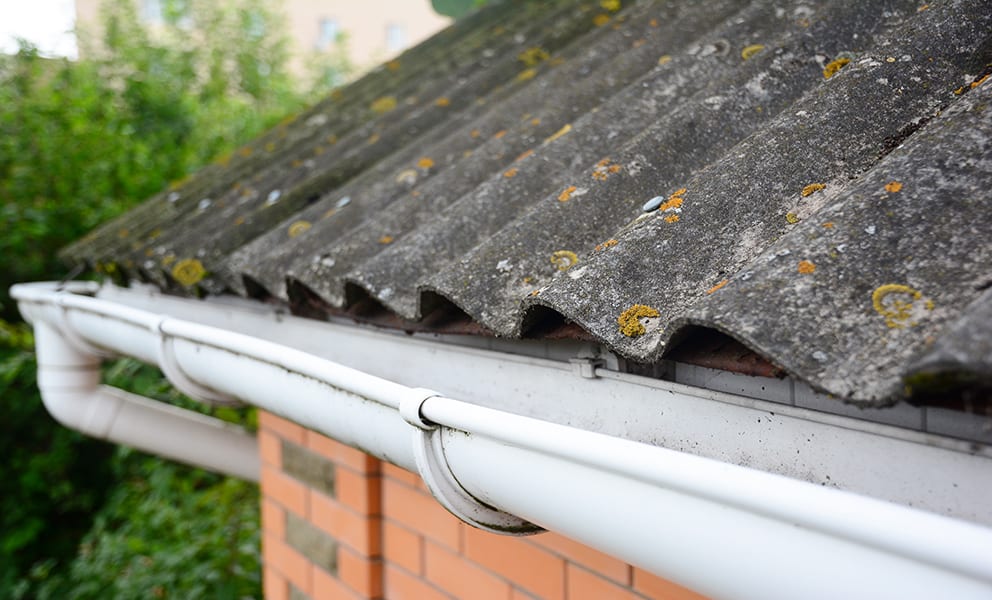 SprayCork from CorkSol is now certified for use on asbestos surfaces
CorkSol UK has been awarded a new certification for the use of its innovative SprayCork coating on asbestos surfaces, providing builders and specification managers with an effective new solution.
Commonly found within residential and industrial properties built in the mid-20th century, asbestos was used far and wide in construction, from asbestos insulating board (AIB) ceiling tiles and external cladding, through to corrugated sheeting to strengthen roofing materials. While asbestos is no longer used in the UK, it is not required to have it removed from existing buildings, so long as the material is not damaged and releasing any hazardous fibres, making encapsulation an ideal solution to ensure the material stays intact.
Proven to be cheaper and safer than removal, materials containing asbestos can now be sprayed with SprayCork to safely encase it, making it ideal for tackling vast industrial spaces. Encapsulation also keeps the waste out of landfill, plus any buildings where asbestos has been encased can qualify for land remediation tax relief, as the process is protecting the building and the environment from harmful contaminants.
With SprayCork now fully certified for use on any surface that contains asbestos, domestic or commercial, CorkSol is delighted to have been given the seal of approval to branch out into a new area, which will see the team working directly with builders, commercial managers and specification contacts.
Joff Ward, Director at CorkSol UK comments: 'We're thrilled to receive this certification as it shows just how versatile and effective our product is within the building sector. Our environmentally-sound building coating has a multitude of applications and we continue to find more niche uses for it, expanding its possibilities. We've seen more enquiries coming through for this type of application as asbestos tiles installed in the 60's and 70's are quickly reaching the end of their average lifespan.
'We hope this certification will open up new potential for applicators working on projects which would otherwise need removal from a contracted professional, meaning our applicators can now speed up the whole process.'
SprayCork comes with a 15-year warranty for asbestos encapsulation, before the surface would need to be re-sprayed to ensure continued protection.