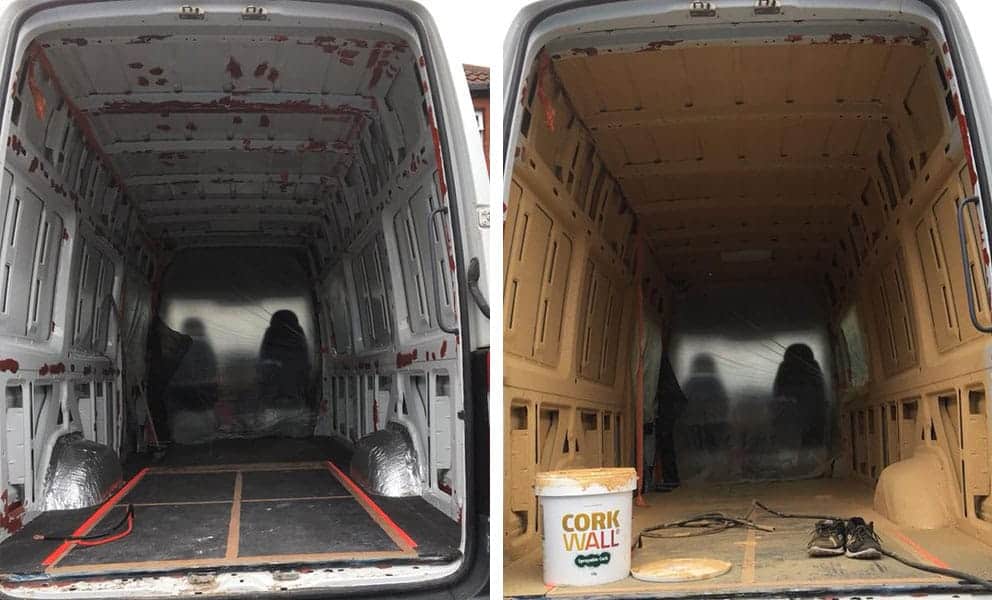 With the weather warming up, tradespeople across the country will be remembering just how hot their van gets in high temperatures. But it doesn't have to be that way. In this post, we'll discuss insulating a van for hot weather, including why it matters and how it's done.
The importance of van insulation for hot weather
Insulating a van for hot weather might seem trivial. After all, most vans have decent air conditioning – and you can always open a window when you're on the go.
Unfortunately, your own comfort isn't the only issue – and the options above have their own problems. Firstly, both options increase fuel consumption. Air conditioning uses fuel, while open windows increase air resistance so your van will use more fuel to get where it's going.
But that's not all. Vehicles can heat up ridiculously quickly in the sun. 21°C becomes 40°C in just 30 minutes, while 30°C rises to almost 50°C in the same timeframe. Those are the kinds of temperatures you can expect while your van is parked up.
As well as being unpleasant when you get back in, it could cause problems for your tools – especially anything electrical. Let's not forget any food or drinks you've left tucked away for lunch. Thinking of leaving a window open? With van theft on the rise, you can wave goodbye to your tools altogether.
Insulating your van – 2 key areas
Installing van insulation can protect your tools, save on fuel and keep you comfortable. So how is it done?
Windows
The first areas to tackle are your windows, which are a big contributor to the heat you get inside a van.  Thankfully, vans have fewer windows than cars.
A large sunshade across the windscreen can block most of the sunlight getting into your van. Any rear windows can be tinted to increase UV protection, so you don't have to continually cover them up. This is a good idea anyway, so people can't see into the back of your van.
Load space
The next step is the main body of the van. Rather than being heated directly by UV rays, this is heated when the van, as a whole, warms up and that heat transfers through to the inside space.
To prevent this, you'll want to line the inside of your van with an insulative material to stop heat passing through. Corksol SprayCork can do exactly that, without sacrificing the load space that's available. The coating is spray-applied to create a thin, uniform and heat-resistant layer.
Protect your van from hot weather
If you want to install van insulation, CorkSol is here to help. We have a network of approved applicators who are fully trained to apply SprayCork to the highest standards.
Give us a call on 01484 442420 or email info@corksoluk.com. We can provide more information about how the process works and put you in touch with a suitable, approved contractor near you for a quote.