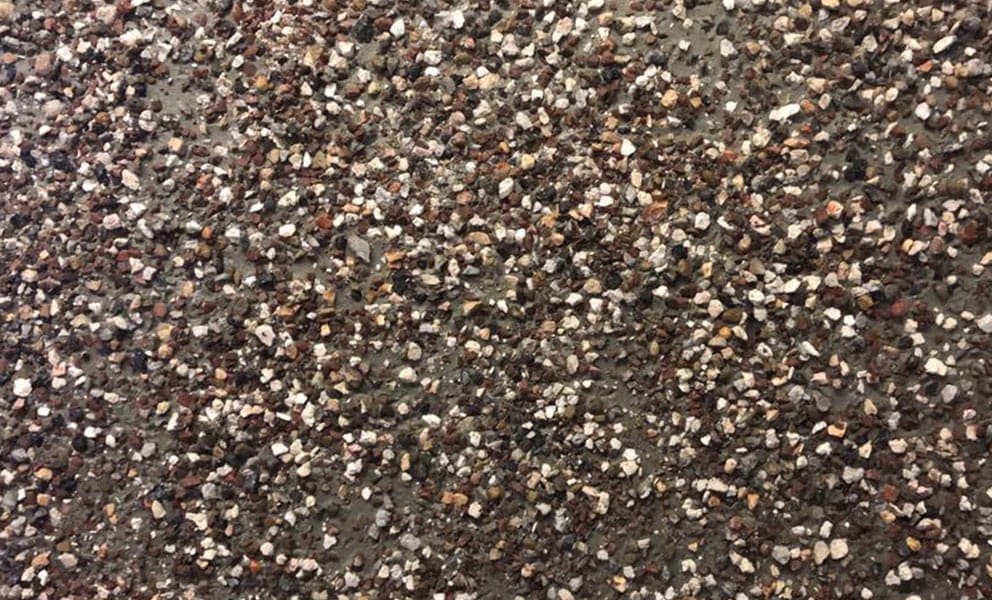 Covering pebble dash with render seems like a logical solution if you want a modern, uniform surface on the outside of your walls. But can you actually render over pebble dash? In short, the answer is that you technically can, but you probably shouldn't.
In this post, we'll explain why rendering over pebble dash isn't recommended – and some of the alternative options for homeowners…
Can you render over pebble dash?
Technically speaking, you can render over the top of pebble dash as long as it isn't damaged. However, there are a number of reasons why this isn't recommended:
It could add unnecessary stress to the walls.
If the backing render coats are not solid, they could fail. If that happens, whatever is applied to it – including the top coat of render – will come away from the walls.
If the pebbledash is primarily a concrete material (which most are) it will not be breathable. Adding render on top of this could make things worse, leading to damp problems in your walls and inside your property.
Alternatives to covering pebble dash with render
Don't worry – this doesn't mean you're stuck with the worn or dated pebble dash on your walls. There are a few ways around the pebble dash dilemma, including…
Removing pebble dash
Taking the pebble dash off your walls and starting again might seem like the most obvious solution. However, it's easier said than done. Pebble dash needs to be hacked off the walls, before applying render. While it will provide a smooth, uniform surface, the job is both time-consuming and expensive.
Boards and render
Another option to cover pebble dash is by insulating the walls with boards. Render can then be added over the top, which won't put any stress on the existing pebble dash. This option is less time-consuming, but still reasonably expensive. It also has associated costs like moving downpipes, fascia boards and soffits to accommodate the depth of the boards.
Overspraying
Thankfully, there is an alternative which is both quick and cost-effective. An overspray with SprayCork will provide a more modern, uniform finish. As well as being fast and affordable, it harnesses the natural qualities of cork to keep your walls breathable while adding extra water resistance, heat retention and noise insulation.
Covering your pebble dash
If your home has pebble dash on the outside and you're looking to cover it, don't hesitate to get in touch with Corksol. We can answer any questions you have about our SprayCork solution and put you in touch with an approved applicator, who can assess your property and recommend the best solution.
Call us on 01484 442420 or email info@corksoluk.com.