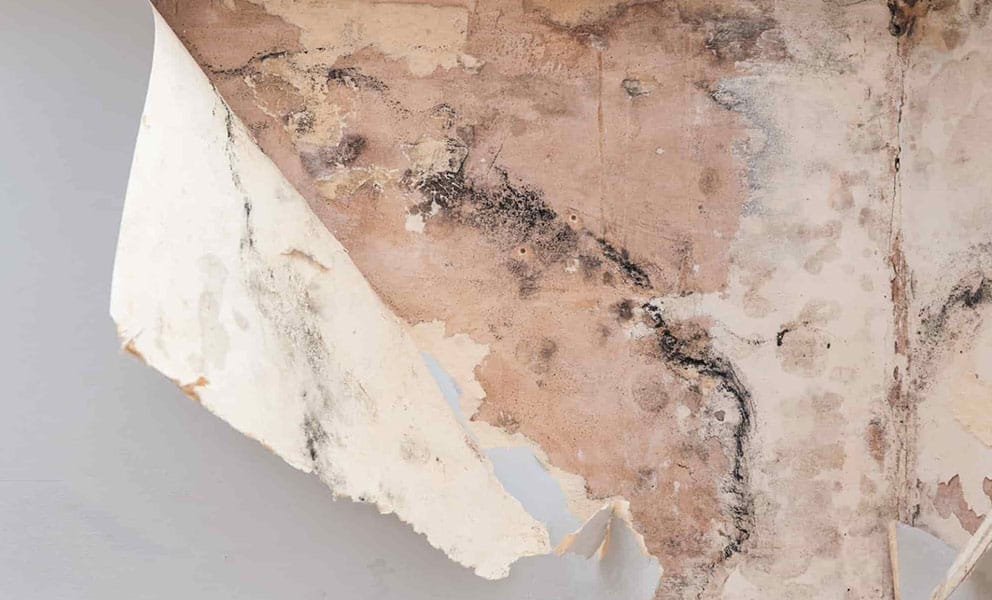 Treating damp walls is essential if you want to eliminate the visual eyesore and potential health risks it poses. But not everyone knows how to treat damp walls internally and stop them coming back. In this post, we'll provide some guidance on the best steps to take…
Identify the source
The first step in treating damp walls internally is to identify and eliminate the source of the damp. That could be any of the following:
Rising damp – Moisture is absorbed from the ground and rises upwards through brickwork
Penetrating damp – Water penetrates your roof or walls due to a building defect
Condensation – Moisture becomes trapped inside your home and condenses on your walls
It's no use proceeding to the next step until you've identified what's causing your damp walls internally.
Treat the damp
How to treat damp walls depends on the type of damp identified above:
For rising damp, you'll need a new damp proof course (or repairs to an existing one).
Penetrating damp will require repairs to your roof or guttering, or repointing on brickwork – in this case, you have no option but to treat it externally.
The best treatment for condensation is usually a combination of warmth and ventilation – more on this later…
Clean the area
Once the source has been tackled, you'll want to remove any mould that has developed while the damp was left untreated. There are plenty of premade solutions for doing so. Or you can simply use a 50-50 mixture of white vinegar and water, which will kill the mould spores if left to sit for an hour.
It's then simply a case of cleaning down the area and touching up your décor if needed. Remember to wear a protective mask when cleaning mould so there's no irritation to your breathing or skin.
Prevent it reoccurring
The final step is to make sure damp doesn't come back. In many cases, you'll have done that when you treated the damp in the first place. But things can be a little more complicated if the damp was caused internally by condensation.
If you've treated rising damp or identified and repaired the root cause of penetrating damp, you can usually rest assured that's it gone for good. Even with your best ventilation and heating efforts, however, condensation can persist.
If this is the case, you'll need to treat your walls with a damp-proof coating like SprayCork. The cork-based internal wall coating forms a damp-proof layer on walls that stops condensation gathering on them. It also improves thermal insulation to stop your walls getting cold and attracting moisture in the first place.
Treat your damp internal walls
If you've tried the usual advice without success, it's time to treat damp walls internally for good. CorkSol provides a long-term solution to damp internal walls without the need for extensive repairs.
SprayCork is applied in two 3mm coats with a 2mm overskim of plaster, so you get a thin 8mm coating which can easily be decorated. Sound good? Give us a call on 01484 442420 or email info@corksoluk.com and we'll put you in touch with your local approved applicator.