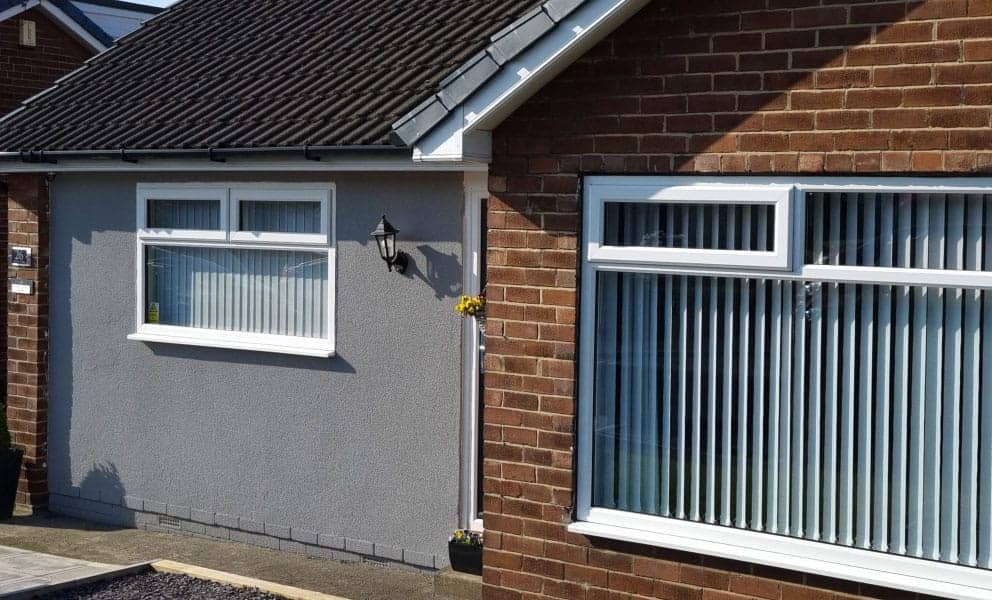 As a key part of your building's thermal envelope, insulating your walls is a great way to keep more heat inside your property. Before doing so, you'll face a choice between several different wall insulation types.
In this post, we'll outline six types of wall insulation with their advantages and any disadvantages.
1. Cavity wall insulation
Speak to anyone about wall insulation and they'll probably be familiar with the cavity variety. It works by filling a wall's cavity with insulative material. It has been installed during the construction of most homes since the 1990s but can also be retrofit to walls by drilling holes and injecting the material.
This wall insulation type is effective unless moisture is present. Whether it's due to wind-driven rain or internal damp issues, moisture can render the insulation ineffective. Once the material has become wet, it can also make damp issues worse.
2. Thermal liner
Available in rolls, thermal liner is a cheap and easy way to add insulation to the inside of your walls. Short term, in fact, it's definitely the cheapest and easiest of the wall insulation types listed. Unfortunately, it doesn't do much in terms of heat retention. Eventually, you'll realise you still need to insulate your walls, meaning it's money and time wasted, however little.
3. Interior panels
Another option is fitting insulative panels or boards to the inside of your walls. Available with a few different compositions, these panels need a layer of plaster on top of them to give your walls a smooth finish.
The problem is that the bulk of the panel eats away at the size of your room, so they're really not suitable unless you're working with a large space. There's also an impact on any fittings in your room, like plug sockets and light switches.
4. Exterior boards
Similar products are also available for outdoor use. In this case, the boards are installed with a layer of render on top for a smooth, uniform finish. Because they're on the outside, there's a lot more space for them to eat away at.
That said, their size does affect how your walls line up with windows, doors and roof eaves. The result is more work, making the job longer and more costly for you.
5. Sprayed internal coating
If you want to insulate your walls from the inside without the bulk of insulation panels, a sprayed internal coating is the ideal solution. It's sprayed on in two 3mm layers with a final 2mm overskim of plaster. It's also breathable to eliminate damp problems and has the added benefit of sound insulation.
6. Sprayed external coating
A similar type of wall insulation can be applied to the outside of your home. Rather than applying boards and rendering over, a sprayed external coating acts as both insulation and render. It's much thinner, so you don't have to adjust fixtures, with no compromise on heat retention.
Which is best for you?
Whether you're a commercial or domestic customer, SprayCork provides two of the best wall insulation types available for buildings across the UK. Even better, there is a network of approved applicators who are fully trained to achieve the best standards using our innovative products.
To find out more, simply call the CorkSol team on 01484 442420 or email info@corksoluk.com and we'll get back to you soon.