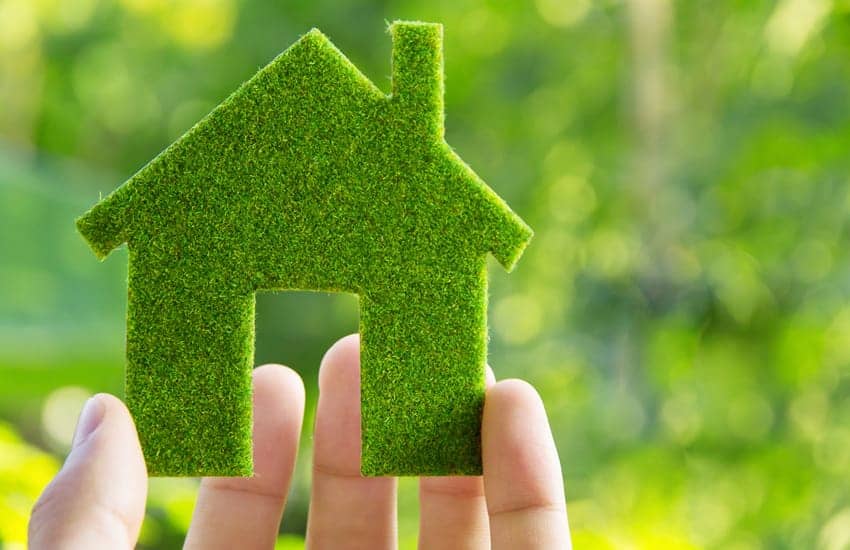 With environmental awareness on the up, eco-friendly home improvements are becoming more and more popular. By now, we're all well aware of solar panels, loft-insulation and energy-efficient appliances that can cut down our reliance on fossil fuels.
However, dig a little deeper and there is a whole world of eco-friendly products perfect for improving your home – visually as well as functionally. In this post, we'll take a look at three of the best eco-friendly home improvement ideas.
1. Reclaiming
The world has become obsessed with buying new. However, there are plenty of materials which can be reused after they're been removed from their original home.
Slate tiles, for example, can still withstand the weather after coming off a roof. They might simply have been removed because the owner wanted a different look. Reclaimed wood is another great option, which eliminates the need for more trees to be cut down.
Bricks, glass panels and ceramic tiles are among the other long-lasting materials that can be reclaimed. There is also an abundance of smaller fixtures like light fittings and doorknobs which can reduce your environmental footprint and add character to you home.
When you choose the right supplier, you can find materials with bags of charm and the same long-lasting quality you get when buying brand new. As well as saving you money, this will reduce the demand for new materials to be sourced and produced.
2. Low-VOC paint
Renovating old furniture is naturally eco-friendly because it reduces waste and eliminates the need for a replacement. You can be even more eco-friendly in doing so by using low-VOC paint.
In short, these are products that use less volatile organic compounds (VOCs). VOCs are unstable chemicals which emit harmful gasses into the environment. They're also responsible for the strong smell that lingers when you use paint.
As well as being better for the environment, low-VOC paints are better for the user as they're virtually odour-free. They can be used to upcycle furniture, renovate old fixtures or just add a lick of paint to your walls.
3. Eco-friendly materials
While some materials can be reclaimed and reused, there are others you can use for home improvements which are naturally eco-friendly. That's certainly the case with Corksol cork coatings, which was named as one of Kevin McCloud's Green Heroes in 2016 and in 2020, with the feature celebrating its 10 year anniversary at Grand Designs Live, was chosen as one of Kevin's favourite Green Hero products of all time.
To start with, our cork coating is made from sustainable natural ingredients, so there's no hidden nasties and it grows back each time. Drawing on cork's natural insulative qualities, it provides impressive thermal insulation qualities that can reduce heat loss and, in turn, energy use.
On top of all that, it has a longer lifespan than traditional renders. Cork is naturally resilient to harsh weather, removing the need to scrap and replace your wall coatings. Here's what the iconic Grand Designs presenter had to say:
"Cork is a fascinating material with excellent acoustic and thermal insulation properties. Now it's been turned into an insulating, breathable, elastic, sustainable coating for buildings. Something that's been missing from both the conservation and the eco building markets"
We are delighted that, for a 3rd year, Corksol has been selected as one of Kevin McCloud's Green Heroes and we will be back at Grand Designs Live in 2021 to talk with more homeowners about the incredible eco-friendly credentials of our cork coatings.
Your eco-friendly home improvement
Whether you want to improve thermal efficiency or just transform your walls without damaging the environment, CorkSol SprayCork is an excellent option for eco-friendly home improvements. If you'd like any more information about our natural wall coatings, feel free to get in touch with our team.